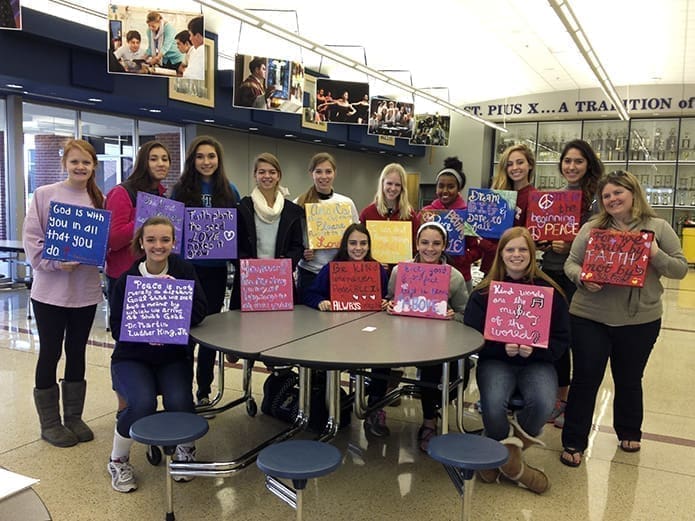 Published February 6, 2014
A parishioner at St. Brigid Church, in Johns Creek, started a ministry that combines art and calligraphy to create joyful inspirational messages.
Caring Canvases, started by artist Eileen Cardillo, began hosting parties in the fall of 2013 to create these unique canvases. The ministry hosted a party with students at St. Pius X High School in Atlanta during its Marathon of Mercy day in October. The hand-painted canvases were given to help families struggling with challenging situations. Earlier this year, the faculty and staff of Queen of Angels School, in Roswell, painted approximately 50 canvases that will be donated to Catholic Charities Atlanta as part of welcome boxes given to new arrivals in the Refugee Resettlement program. The "painting with a purpose" parties let participants create unique designs to benefit the charity they are moved to help.
For more information, visit http://joytothewordart.wordpress.com.